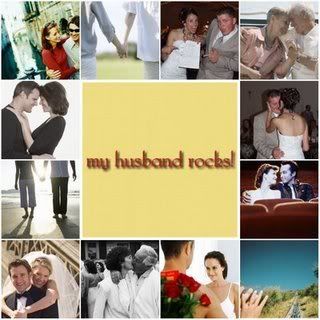 ok, so this week... my hubby totally rocked and made me SO PROUD! :)
He had duty on tuesday... which means he had to go to work at about 6am but wouldn't be back until about 5pm the NEXT NIGHT! :( so on wednesday, i get a text saying to be ready to go out that night. I was all excited... any time we get out of the house is exciting to me! ;) So i asked him where we were going, and he wouldn't tell me... just to wear jeans and a nice shirt. Ok, whatev. So he gets home, i'm showered and about ready... we load up Nathaniel and leave. He drives to RedLobster... hmmmm, this is good. So we go in and order and such and are about 1/2 way through our meal when he smiles and asks, "Don't you have any idea WHY we went out tonight?" Honestly, i thought he'd just wanted to be sweet for me... and DID NOT question it! lol I just went along with it and enjoyed! So i think... ok, what's the date. No wedding ann, no significance at all... so i ask, "Did something happen on this date?" "Yeeeeeeeesssssss..." was all he said... i sat and thought and thought. NOTHING CAME TO MIND! so he bagan... "On November 19th... two-thousand... and eight... you became... MRS... AO3 Schaefer!"
for all you civilians ;) this means he passed his big test and got promoted to 3rd Class Petty Officer, a pretty good pay-raise, and a great acheivement! I was SOOO excited for him!!!! :D and he was SO PROUD! he was grinning from ear to ear! I LOVED seeing him like that!
Also... he's taking me on a date to the movie Twilight tonight... and i'm pretty dang excited! :)